By Smriti Srivastava
What is a perfect relationship?
 Saying I love you 10 times or arguing for whole day but still living together because you know you both cannot live without each other… 
Recently according to some survey, lockdown has affected relationships a lot because as per them living together in same house is bit difficult but believe me I feel every coin has 2 sides… If one side is negative then other side is positive… Same goes with any relationship… 
We argue, we stop talking, we say anything to each other and in fact many times we give up also thinking I can't go with this relationship but then we always remember the good times we had… We always look for one positive thing in another person and we are again there to mend our relationship… 
There is no such perfect relationship… It's all about making a relationship stay long and everlasting you need 2 simple people who have highest tolerance level and who can see positive things in you because the day u stop seeing that… Your relationship is THE END.. 
Relationship or marriage is never about saying romantic lines, sleeping on bed together…and neither it's about giving beautiful gifts … It's about having an argue and strong fight but still saying sorry because you don't want things go bad between you both… Its all about coming back to the same person every evening with same feeling… It's all about sharing and discussing your problems and other person saying… U overthink… 
It's about being together and accepting the fact that other person won't change ???? and you only need to be with him all your life because you love that person… 
It's about being with each other on every point of life where the other person needs you the most… 
It's all about giving chance to your relationship after every fight… 
It's about when u had a bad day in office or at home but the frustation goes on your partner.. And then you realize and you say sorry for it… 
Relationship is about having a bowl of Maggie and cold drink together because you don't want to cook … 
Relationship is about when you are broken and your spouse understands it and see that no one else makes you further upset… 
Relationship is never bed of roses…sometimes it is bed of thorns too… 
It's very easy to say " I love you " But it's very difficult to implement it because many times you will be like why I did this… Why I am here… But still you both are together…. Now that's what real love means…. Staying together in all means because you know you can't stay with out each other… 
It's easy to pin point the mistakes but when you accept and forgive that mistake of your partner and let the things go because you don't want to give up on this relationship then that's what a perfect relationship means… 
It's about living for each other, living with each other and accepting all the flaws with open arms … 
Just remember no relationship is perfect… It's all about 2 IMPERFECT PEOPLE making or trying to make it a perfect and everlasting ????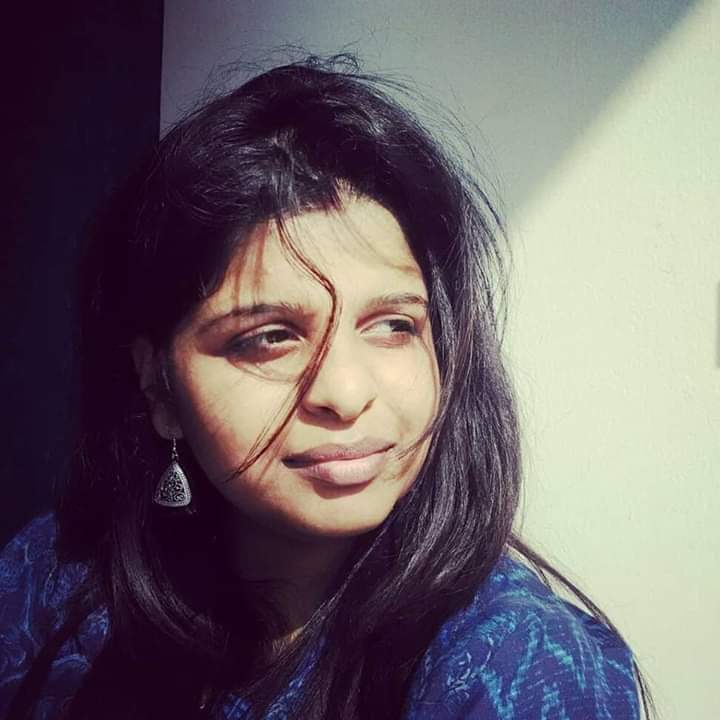 Smriti Srivastava Manager with a leading Life Insurance Company and a proud mother. During her maternity leaves she started writing and sharing her experiences straight from her  life. Sometimes it was as a mother, sometimes it was an individual, and sometimes as an observer.
She writes what she feel and what she think. A small effort to pen down her thought process with which  every person can connect with is her moto..!