F for Fashion and Modern youth
By- Pragya Pandey
The most popular word among Modern youth is F for Fashion. Fashion is anything that becomes a rage among the masses. We see different fashion trends pouring in and taking the market by storm. Modern youth depends on fashion activities. Without fashion, our life has no taste because we have adopted fashion in each step in our life. Human beings cannot live on one taste. As we can't eat the same dish everyday likewise, we cannot spend our life in the old fashion. We want to make our life colorful. We feel pleasure due to the color of beautiful different things like fashion. Human nature is that he wants to adopt new and beautiful things because old things have lost their importance.
Fashion and modern youth now become a part of the fashion world.
Fashion sets youth's dress, behavior, food, likes and dislikes, etc. to match with the changing scenario. In old days people mostly followed the traditional pattern of living set by our predecessors on the base of their religious values and beliefs. So the names like Dasharatha, Ram, Krishna, Radha were the most common in society. But now Tom, Dick, Harry is in fashion. Now the fashion is set according to Bollywood and Hollywood. Heroes and heroines of the films have become the role models. 
Fashion Style for Girls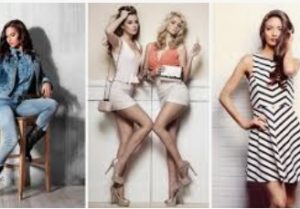 In every era, people like fashion. They want to look different and fashionable. People focus their dressing, hairstyle, footwear, walking style. way of talking and behavior. We can't ignore the importance of fashion girls and boys have more interest in fashion. Girls wear usually Shalwar and Kameez, jeans and tights with loose cloth according to fashion.
They wear "Saris" and some girls like to wear jeans and shirts. Girls can't ignore their hairstyles. They change their hairstyle according to fashion. They wear shoes according to their height. Short heights girls long heels and long heights girls wear short heals. They choose shoes according to their dress color. Even their way of talking, walking, and gestures according to fashion. We know that Girls wear various types of dresses in various ceremonies as on the wedding ceremony. They wear a heavy dress like saris, sharara and use dark makeup according to their dress. On the parties, they wear lights dresses like shalwar and kameez, jeans and tights with loose cloth, and sometimes, they wear saris and use light makeup.
Fashion Style for Boys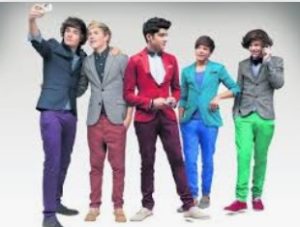 Boys like new and fashionable clothes according to fashion. They adopt fashion in films or TV. Their way of walking, talking and behavior sometimes even gestures according to the film action. They want to like to wear loose and tight paints. Each one wears shirts which have color and sleeves of one shape. Their way of hairstyle like a filmy hero. The numbers of the student have a french beard.
we will discuss all trends one by one in coming weeks..
*This article is based on research and data available on  open source .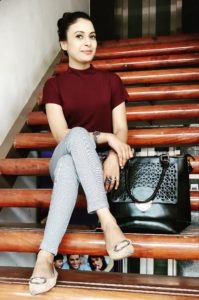 B.sc and post graduate from Calcutta University Pragya Pandey ji having advance diploma degree in fashion technology from Global institute of fashion technology     She is the Owner of Brand MAAIYA brand. and well known fashion personality in fashion world .
About Author