Denims and fashion world
By . Pragya Pandey
T
oday we will talk about Denim a fabric that is used in clothing all over the world such as jeans, jackets, and shirts, and the fashion world.
Denim Jeans has been and is an important item of clothing for many decades. Denim garments came into existence during the 18th century, a time when there was abundant production of cotton. During that period, it gained importance due to its aspects of durability, and not easily torn which benefited physical laborers much.

However, the history of denim is rich and varied and dates back further than you might realize. Few materials can claim to have traveled as far as denim has.
The actual history of denim is shrouded in mystery. Not many people know the true history of this fabric and how it came to be in the form that we know today. We're going to be taking a look at the history of denim to try and understand how this fabric came from humble beginnings to a giant of the clothing industry that is estimated to produce $129.8 billion of retail sales by 2021.


The denim fabric has its origins in France. This nation, as you may know, is considered to be one of the fashion capitals of the world, so it's no surprise that one of the most significant clothing trends of the past century came from there.
Initially, denim began life as a fabric known as "serge de Nimes." As keen-eyed readers will notice, 'de Nimes' bears a resemblance to denim, which is what this fabric would eventually come to be known as. It was created to be a long-lasting and robust fabric that was initially conceived in Italy. This material was known as 'jean' or 'jeans,' and it became the initial blueprint for Levi jeans.

Interestingly enough, the initial attempt to replicate this French fabric in Italy was a failure. However, it was in the process of trying to do so that textile manufacturers discovered denim. At the time, the only color available was blue, which is in part thanks to the organic indigo dye which was available at the time. This is why modern jeans are primarily available in shades of blue.

Long before the dawn of blue jeans, denim pants were used as workwear in a variety of applications. During the 19th century Gold Rush in California, a greater and greater need arose for durable men's workwear to clothe gold miners while they were on the job.
At this time, denim didn't have the "rebel without a cause" connotation that it would take on a century later.

It was during the 80s denim started drawing the attention of the fashion designers. New and glamorous patterns were created and were brought to limelight by popular models in commercials. Puffy pants, puffy shoulder pads, and puffy hair became a style. In the 90s; it became one of the most sought after garments.Denim manufacturers also play an integral part in this by constantly upgrading the market with new products. For instance, Levi Strauss launched its signature brand of jeans and Lee Cooper is considering the same. Arvind Mill has launched its Flying Machine and Raymond; its GAS, an Italian denim brand. Lee Cooper has introduced the Beatles Collection in association with British music. The branded jeans market is estimated to have an average annual growth of 30 40 percent

jeans: A Modern Trend So, the question in the minds of many is this: How did a rugged pair of work clothes end up becoming one of the most fashionable and everyday clothing items in the Western world?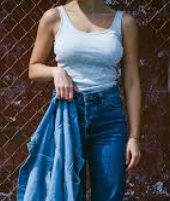 Up until the Second World War, denim jeans still weren't highly popular. Jeans were seen for being what they were at that point: A work clothing option that was rugged and comfortable to wear. The latest trend is raw denim; jeans that have not been washed or treated with chemicals. They are the virgin fabric that comes directly from the loom. This denim though stiff initially, expand later and conforms to the wearer's body becoming unique to the user's shape. Bootlegs and boot cuts are stylish and remain an all-time favorite of men. The straight-legged Zip fly is more preferred than a button fly. Boot legged denim that touches the floor is men's favorite wardrobe collection. Slimmy jeans are fit and give a classic look to the wearer. Loose-fitting gap jeans are preferred by both men and women. Selvage jeans come from special looms that use more thread to make a heavier fabric that would not get torn easily.

In the 1940s and early 1950s, it was fashionable to go to the western states for vacations to experience a whole new way of life: that of a working cowboy. For the people of the eastern states, who lived in suburbia, this life was intoxicating, and jeans were part of the package. So of course, they took them back home, and these types of pants got big.

Jeans come in all sorts of different colors, but the most popular color for these types of pants remains indigo blue. Some blue jeans are quite dark, but others have been washed to create a faded look. Jeans are also offered in colors like maroon, black, and gray.

Overalls made from denim have lost popularity in recent decades, but they are still sometimes worn in agricultural applications and as retro apparel. Lastly, it's also possible to find long, sleeveless dresses that are made entirely from denim.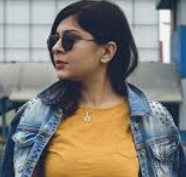 Denim garments remain popular in part due to their durability. A high-quality pair of jeans can last for years or even decades, and these types of pants look better as they age, which adds to their appeal. Plus, denim has become associated with Americana and the developed world; while this fabric no longer evokes the "bad boy" mystique, denim still denotes the luxury of the modern industrial age of global trends and spreading international prosperity. Influence of Denim on the Fashion Industry
Any fashion magazine will have pictures of the models wearing a pair of latest designer jeans. Today's generation gives up spending money on other accessories only to save them for buying branded designer denim. What is the reason behind this inspired resurgence? The publicity given by celebrities is one.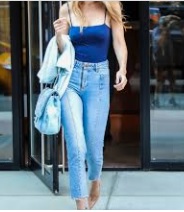 Celebrities are spotted wearing designer denim wears even for events where formal attire is normally expected. The tall blonde beauty, Gwyneth Paltrow; a renowned Actress, was seen wearing a pair of blue jeans to New York Fashion shows. Later on, the blue cult became so popular that is was even called as Gwyneth Jeans. Popular stars like Jennifer Aniston, Jennifer Lopez, Kate Hudson, Britney Spears, and Brittany Murphy spotted with jeans attires enriched the popularity of denim garments.
Denim's status as a counter-cultural fabric paved the way forward for many youth style trends that continue to shape the fashion industry.  

 There are lightweight jeans that come with skinny legs that scrunch up. Back pocket zippers, button flaps, and colorful stitches attract people from a distance. Bell legged jeans combined with aqua wash is also in the market. Lightweight jeans with multi-directional weave and detailed back pockets give an arresting look to the wearer. Skinny jeans in indigo and black shades, denim tops, and jackets are most sought after by women. Washed denim present a casual mood with intellectual looks and magnetic persona that a woman wishes to have. Nowadays; denim is available in rainbow colors to satisfy the needs of the fashion-savvy women
Apart from the normal jeans, various other items like skirts, jackets, caps, wallets, shoes, handbags, etc have also found their way into the fashion world as fashion accessories. Denim bags are fashionable, durable, and are popular among the clan of fashionable people. Pre-washed denim caps with buckled ribbon, hook and loop tape along with logos and motifs embroidered are in Vogue

Denim has transcended the past decades and is still sustaining a lucrative market for itself. A garment once is worn while doing tough physical work due its strength, and durability has now become a fashion item and is seen being worn by celebrities, and models; accompanied with pointed heels, and expensive tops. They come in all colors and are worn by people of all ages, on any occasion, place, and time. Fads come and go, but the trend of denim is here to stay forever.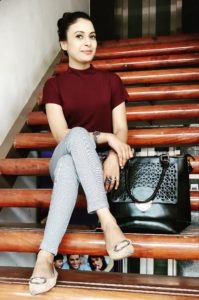 B.sc and post graduate from Calcutta University Pragya Pandey ji having advance diploma degree in fashion technology from Global institute of fashion technology     She is the Owner of Brand MAAIYA brand. and well known fashion personality in fashion world .